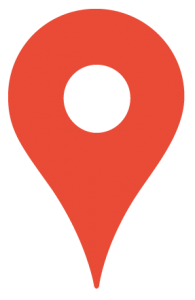 Appointment in:
Paramount, Ca
15337 Allen St 90723
View Map
Instructions for uploading Existing design photos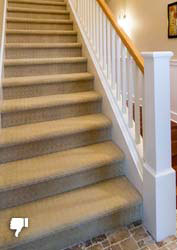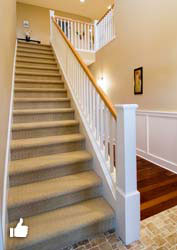 Existing Stair & Railing Photos
Whenever possible it is important to capture the stair and railing in its entirety, as shown here to the left. This can be acomplished with multiple photos if need be.
Note: Balcony railing measurements (lengths) should be provided whenever possible.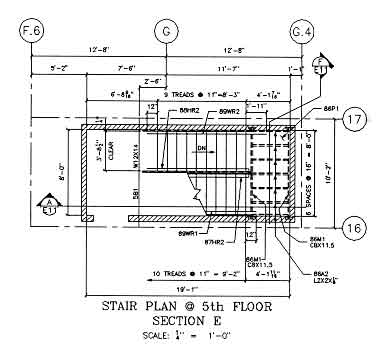 Plans / Measurements
If there is no existing stair to photograph, plans / measurements, which include the total rise (floor-to-floor measurements), as well as the footprint (length X width) of the space within which the stair is intended to occupy, are necessary.
Pdf file types are preferable for plans (please upload plans that apply to stair and railing only).
Instructions for uploading Desired design photos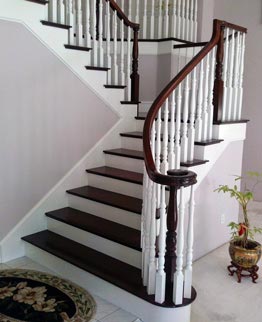 Photos / references to the desired outcome help us understand your vision and are very valuable in our preparation for the consultation.
Desired Design Photos
If you've already researched designs of interest to you, please use the buttons below to upload your files.
Photos From Our Ideas Page
You can also reference specific "Ideas" page gallery photos, using the "ADD FROM IDEAS PAGE" button.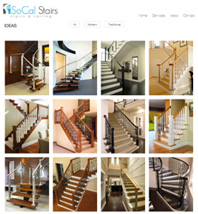 Finishing / Refinishing
If simply finishing or refinishing your stair, please upload a photo that represents the color scheme you wish to achieve. If instead you would like to keep the existing color scheme, please check here:
Refinish As Is
Upload Your
Photos & Documents
In preparation for your design consultation,
we will need images of your current staircase (or plans for your new build),
along with photos which clarify the design intention.
Instructions for uploading existing stair & railing photos / plans
Existing Stair Photos / Plans
Instructions for uploading desired design photos
Acceptable file formats: JPG, PNG, GIF, XLS(X), PDF, DOC(X)
You Are Requesting a
Showroom Appointment
for
at
SoCal Stairs
15337 Allen St., Paramount, Ca 90723
Please check here to confirm that you will be present as scheduled above.